Randers
Randers, Denmark is a small market town located north of Arhus and south of Aalborg (closer to Arhus) which is one of those towns which has lots of charm and needs to be visited to be appreciated. With a population of nearly 60,000 people in the city and closer to 100,000 in the kommune, it is still growing due to its beautiful location and proximity to Arhus and Aalborg.
Sadly, many people never venture to Randers, they just pass through on the E45. Those that take the time to stop and see what the city has to offer are pleasantly surprised. We often visit  for not only the shopping, but for the beautiful open spaces near the city center. There are many things to do for a fun day without going far.
It is a joy to walk along the Gudenaa river and park or stroll along the market town shops. The town has a sleepy feel to it, yet has many modern shops and restaurants to appease any taste.
One of the unique features about Randers is the Zoo which is located downtown. Okay, maybe it is not a zoo - more of a Rainforest with lots of animals. Located right along the banks of the Gudenaa, it is conveniently located and lots of fun.
Randers Regnskov
Randers Regnskov, Tørvebryggen 11, 8900 , Tlf: 87 10 99 99 Web: www.regnskoven.dk
Looking for a fun and educational day out, than you should stop in at Randers Rainforest. Here you can walk into a rainforest and learn about all the plant and animal life that exists in a real rainforests.
Even though you can not touch any of the animals that live in the rainforest, does not mean that you can not get up and close to them. Since the animals know that they can not be touched they seem to enjoy getting close to their human visitors without fear.
You can also help feed many of the animals as you listen to the trainers/keepers tell you about each animal. The feeding of the seacows is very popular .
You can visit the African Dome, Asian Dome, and South American Domes to experience 3 different types of rainforests. There is also a Snake Temple, Aquarium, African Cave (don't go if you don't like bats) and of course the Petting Zoo.
Prices are 80 kroner for children and 140 kroner per adult, but the nice thing is that when you buy a ticket it is good for 1 year. So you can go back and visit as often as you like. There is a café, storage for buggies, clothes and convenient parking. Also if coming by train or bus, just head to Randers City Center and you are a short walk to the Rainforest.
A great day out for children and adults.
P.S. To get the most of your visit, remember : Don't bring strollers (paths are very narrow), dress in light clothing (very hot and moist inside domes) , bring a water bottle, take a camera and allow several hours to see everything.
Price: Children - 80 kroner
Adults - 140 kroner
Children under 2yr - Free
Another interesting thing to do in Randers is visit the
Culture History Museum
Kulturhistorisk Museum, Stemannsgade 2, 8900 , Tlf. 86 42 86 55 Web: www.kmh.dk
This is a Medieval exhibition museum, where the children are allowed to dress up in Medieval garb and see many interesting artifacts from that time period.
Free entrance and conveniently located downtown.
For those who appreciate craftmanship, I will vouch for the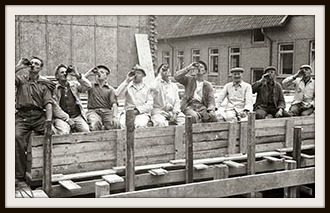 Craft Handworkers Museum
Håndværksmuseet Kejsergaarden, Lille Rosengård 16, 8900, Phone 86 42 86 55 Web: www.khm.dk
This is another fun museum for those you enjoy seeing how thing were made before electric tools and robots were employed into our world. Over 20 different displays, some often manned by a real craftman, to show you how things were crafted.
Limited opening hours, but FREE admission. Well worth a visit.
For the music fans, we can offer you a little Nashville and some swaying hips at the
Elvis Museum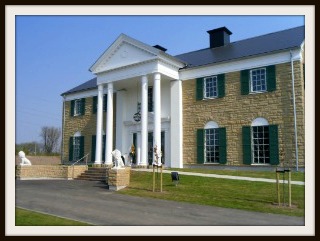 Elvis Unlimited Museum, Underværket, Stemannsgade 9C, 8900 , (this location is now closed and everything is at the new museum - see below)
Tlf: 8642 9696 Web: www.elvisunlimited.com
NEWS UPDATE: The owner of this museum is just broken ground (June 2010) on a new ELVIS project. He is building an exact replica of Graceland on the outskirts of Randers (Paderup), which will house 6,000 original possessions of The King including guitars, clothing, boots,correspondance, contracts and other memorbilia.
The new "Graceland" will include a restaurant serving some of Elvis's favorite dishes (banana and peanut butter?) and a theater showing his films. Opening is scheduled for April 2011. Will let you know what happens. The museum below will be closed and moved to the new location.
The owners claim that this is the only Elvis Museum outside of the USA. According to his website:
The museum is connected to the Elvis Unlimited shop. All the items on display come from Henrik Knudsen's personal collection. The museum is both interesting for the hard core Elvis collectors and for regular people who just want to know more about the best selling artist in the music business ever.
Among the items on display are:
•The story about the birth and teenage years 1935-1953. •All the Sun records. •The pants that Elvis wore during the I Want You, I Need You, I Love You recording session. •A jacket that Elvis wore in 1959. •To af Elvis' guitarer. •Two of Elvis' guitars. One from Germany 1959 and one from 1975. •The original Million Dollar Quartet master tape. •A pair of shoes that Elvis wore in 1956 •All the official album releases from 1956-1977. •The rarest Elvis record titled Janis And Elvis. It was released in South Africa in 1958. •Original documents, contracts and letters. •One of Elvis' bibles. •A concert belt. •Original gold records. Including Ernst Jørgensens Grammy nomination. •Exhibitions about Priscilla Presley, Lisa Marie Presley, Tom Parker and others. •All the FBI files on Elvis Presley. •Records from Elvis' personal collection. •A small bicycle that Elvis had on his desk at his office in Bel-Air. •Original TCB ring. •Original concert tickets. •Original backstage passes.
So if you want to know more about or see some Elvis memorbilia, than this could be the place for you. Plus you can pick up some Elvis gifts to add to your own collection.
Entrance fee is 50 kroner for adults and 25 kroner for children.
Randers Graceland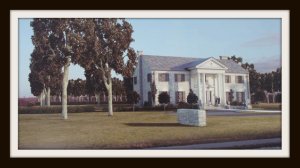 Randers Graceland opened April 15th, 2011 with a large celebration from 12noon to 6PM. Entrance was free and open to the public.
Memphis Mansion is "an exact duplicate"? of Graceland in Memphis, except it houses a museum, restaurant, shop, mini theater, wedding facility, concert hall and an event house.
The house was built to preserve the legacy of Elvis and will hosue a large collection of Elvís memorbilia from the Elvis Unlimited Museum. (which will be closing down).
The museum is located in south Randers on Randersvej 3. Directly behind Bauhaus. More information can be found at www.gracelandranders.dk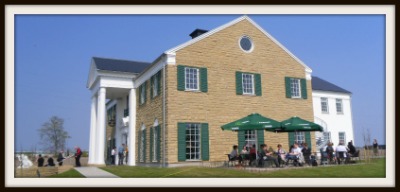 Djurs Sommerland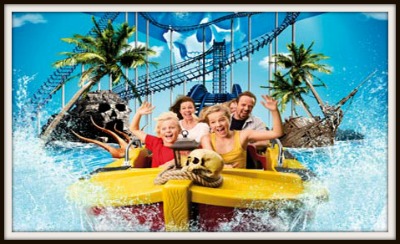 Djurs Sommerland, Randersvej 17, 8581 Nimtofte
Tlf: 8639 8400 E-mail:info@djurssommerland.dk
www.djurssommerland.dk

Just a few miles outside the city in a town called Nimtofte lies one of Denmark's top amusement parks. Djurs Sommerland has a combination of rides like roller coasters and a large waterpark. This is a very popular attraction from May through October. It is best to buy a season card if you plan to attend more than twice. It cost 195 each time you go and a season card is 525, but a season card also includes discounts to many other attractions like Legoland, Fårup, Bonbonland, Skandinavisk Dyrepark, Givskud Zoo and Kattegatcentret (shark park). Those discounts will in itself pay for the season card if you them at each place once.

If you found this page helpful, please give a google+ and or a facebook like at the top of the screen, so others can also find this information. Thank you.
Please feel free to comment on this subject
Do you have a helpful tip or comment on this subject that you would like to share? Please leave comments below.