FYI Denmark Expats in Denmark
FYI Denmark is a site designed to help expats and new visitors to Denmark learn about their new home. If you do not see what you are looking for in the menu, just use the site search option. There is over 150 pages of useful information on Denmark.
Oct 07, 2021
Useful Danish Phrases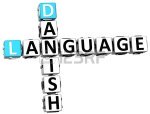 Learning a few useful danish phrases or words can go a long way to making your stay or visit in Denmark more enjoyable.
If you found this page helpful, please give a google+ and or a facebook like at the top of the screen, so others can also find this information. Thank you.
Please feel free to comment on this subject
Do you have a helpful tip or comment on this subject that you would like to share? Please leave comments below.
What Other Visitors Have Said
Click below to see contributions from other visitors to this page...

CPR processing






can someone provide me clarification regarding CPR, after i get the temporary cpr can i travel out of denmark, because the orginal cpr they will send to …
What are Opg & vær used in Address?






I found addresses with 'opg' and 'vær' used in DK address. Example 1 : SOELVGADE 40 OPG G COPENHAGEN 1349 Denmark Example 2 : Persillehaven 40, vær …
Great Shopping Site Not rated yet
For those of you living in Denmark (or for that matter anywhere in the world) and find that so many things are overpriced or just too expensive, let me …