Everyday Life in Denmark
As an expat, you want to create a normal everyday life routine in Denmark as quickly as possible. Things that Danes take for granted can be a very hard hurdle for the expat, so I have tried to compile information that will help you overcome or at least come to terms with these daily activities.
If you live in a major city like Copenhagen, Arhus, Odense or Aalborg, the majority of the people will speak English and you will be able to communicate quite well with English. There are also often signs in English and other languages that can help.
• The first major hurdle will probably be the language. Just going to the store and trying to locate certain familiar items can be tedious. Check out denmark shops where you can find the most common things that you will need on a daily basis.
• There is also a list of common shopping terms at shopping terms . You can also locate some common phrases , which you can use on a daily basis in your everyday life in Denmark.
• Of course, you should start learning some Danish and I have collected a list of language schools and language course material.

• Another common everyday life obstacle is understanding the money! that you use in Denmark and the banking system. I still look at the Danish paper currency and it reminds me of monopoly money.
It can also be difficult to distinquish between a 1 kroner, 2 kroner and 5 kroner coin and between a 10 kroner and 20 kroner coin. It is pretty much just the size , but they are very similar. Check out everyday life money for all the details.
• The next common hurdle is figuring out the health care system including dental care and prescriptions.
I think I have addressed most of the common health system questions and concerns, but you can also ask if you need more information.
• From my own experience, I know that numbers and dates/times were a real eye opener for me. You will want to quickly figure out the number systemand the Danish time.
They are written and spoken differently from many countries and is very confusing for many expats. Get the low down now.

• Being in Europe, remember that the metric system is alive and well here. Using feet, yards, mph, gallons, ounces, etc. will not help you. You will need to learn the metric system and I can help you. Let's go metric.

Beware: Everyday Life Headache in Denmark! - Transportation
Now we come to one of the biggest hurdles that expats experience and are often reluctant to take on without assistance. The PUBLIC TRANSPORT system.
Denmark has a large and very good public infrastructure and once you understand the basics, you will quickly become an expert in bus, train and metro travel. We suggest you start with the main transportation page and work your way down to these other travel pages on:

Tickets - the various types of tickets available.
Ticket Prices - the prices of tickets based on zones
Travel Zones - what are travel zones? All is explained here.
Zone Calculator - Automatcially gives you the correct zones
Zone Map - zone map of Copenhagen Area
Train Routes - intercity train routes can be confusing - a lot of colored lines!
Bus System - bus system is a bit different so learn how before boarding.
Metro System - no driver or conductor, so how does it work?
Klippekort - discount ticket card - buy in bulk and save - still in use!
Time Table Reading - when does a train come? Learn how to read a schedule.
Train Travel - basics of traveling on a train. Lots of little tips to help.
Ferries. - another way to travel from point to point in Denmark.
Now let's get back to everyday life in Denmark. If you are not going to be using the public transport system, you will probably be using a bicycle or car to get about, which is fine, but beware there are lots of things you need to know before heading out in either. Learn about everyday life bicycling and avoid getting a large fine for making a small error in judgement.
Did you know if you turn left in traffic you could get a 500 kroner fine! Also there is information about buying a bicycle or renting one while living in Denmark. 
If you are planning on driving in Denmark, do your due diligence on knowing how to change your drivers license, all about car ownership, gas stations and much more that will help you.
After overcoming all these everyday life things, you are probably looking for some light entertainment, so you can check out some of the movie theaters, but beware the system is a bit different in Denmark too, so learn more about it before you go, so you get the most out of the experience. Or maybe golf is more your style - got you covered there too.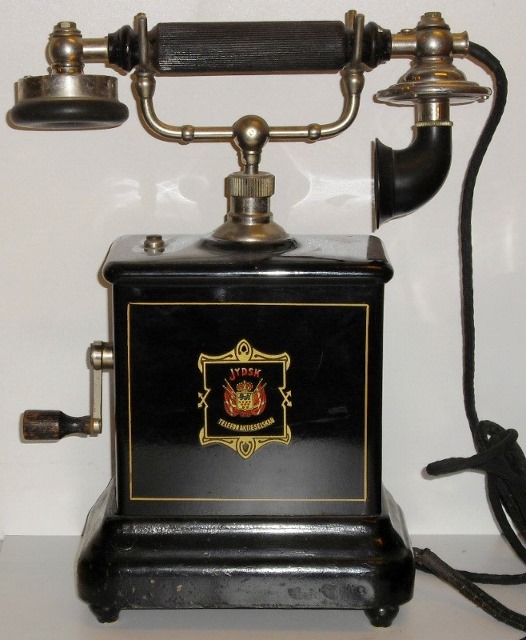 • What are you going to do about getting a telephone ? Landline or mobile?
• Did you know that you need a license to watch tv, own a computer or listen to the radio. Avoiding that will cost you dearly.
• Do you know when the national holidays are and what they are? No there is no Thanksgiving and Labor Day celebrations here, but we got Kristi Himmelfarts and Fastelavn, but do you get off work and are the stores closed? Find out about Denmark holidays.
• Taxes are a big part of life in Denmark, so might as well start learning about the tax system and where is the nearest tax office .
Here are some more helpful pages, which may come in handy:
• Find your local municipality or kommune. They can offer you lots of help. Get to know them and use their services.
• Read our guide to the Danish post office.
• Need to change your address - do it right or get fined. (Oh, how Denmark loves their fines)
• What newspapers are available in Denmark?
• What radio stations can you listen to in Denmark?

• And this is a big one for new expats. Where can you find other expats? Great for getting personal assistance, making new friends, sharing your woes! Check out this great list of expat clubs.
• When you do get settled in Denmark, you will make Danish friends, so it might help to know a bit of Danish etiquette .
• To round off this page on everyday life in Denmark, you may want to see some of the worst and best Danish Commercials! or not?  Why do the Danish advertisiing companies think that characters with big teeth, low IQs and ugly naked bodies are good ways to get people to buy products?
• Of course I have more general information about Denmark and a good guide to getting started on the right foot and a couple of guides to use before moving here, so you know what to bring and what to leave behind.

• Ten Moving Tips
• Planning Guide
• Relocation Guide
• Things to bring from home guide


Hope you have fun settling in, yet do not try to do it all at once. Small steps and small victories each day and soon you will have your everyday life down pat and will be feeling at home.
If you found this page on everyday life in Denmark helpful, please give a google+ and or a facebook like at the top of the screen, so others can also find this information. Thank you.
If you found this page helpful, please give a google+ and or a facebook like at the top of the screen, so others can also find this information. Thank you.
Please feel free to comment on this subject
Do you have a helpful tip or comment on this subject that you would like to share? Please leave comments below.